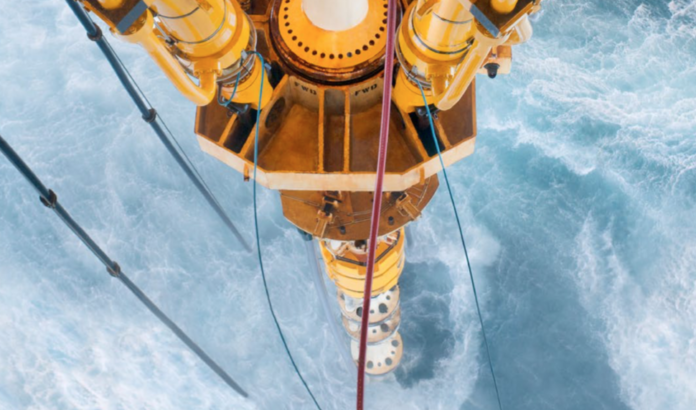 Odfjell Drilling has invested in Oceanwind AS. Oceanwind's long-term objective is to own and operate harsh environment floating offshore wind turbines.
With almost 50 years of offshore experience in Odfjell Drilling and 20 years of offshore wind experience among Oceanwind's founders, the parties believe that this is a beneficial combination for further commercializing energy from offshore wind.
Odfjell Drilling has the intention to achieve a controlling position, subject to successful completion of the contemplated equity tranches.
"With the discovery of Ekofisk in 1969, Norwegian industry players asked themselves how to take advantage of the business opportunities ahead. In 1971, Rederiet Odfjell made the final investment needed to complete the first floating drilling rig design ever created in Norway," says Simen Lieungh, CEO of Odfjell Drilling AS.
"This was the beginning of what we now recognize as Odfjell Drilling. I believe we are in a similar situation today. Our objective is to create value for our shareholders and society by leveraging almost five decades of competence in operating floating assets in harsh environments to develop a solid concept within offshore wind together with Oceanwind's founders. I hope this day is the beginning of a new chapter, and another major milestone in the company's history," Lieungh adds.
For Odfjell Drilling this is also an important step in the strategy towards "zero-emission drilling." Since 2015, the company has invested countless hours to optimize rig operations from an energy-saving perspective. By reviewing operational procedures and introducing new battery and hybrid technologies, emissions from their drilling operations can be significantly reduced. However, reaching zero requires an alternative to fossil fuels as the primary energy source. Oceanwind's technology and business model can enable Odfjell Drilling to deliver energy-efficient drilling operations.
Photo: Odfjell Drilling's Corporate Brochure
Original source: North American Wind Power