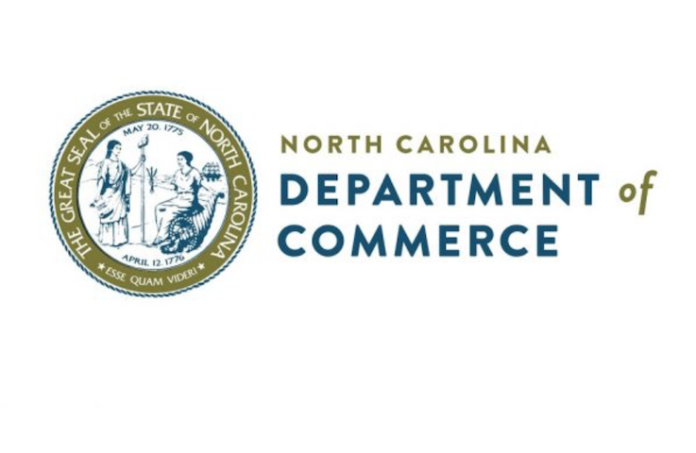 The North Carolina Department of Commerce has identified and hired an international consulting company to help the agency assess North Carolina's potential as an offshore wind industry hub.
BVG Associates, headquartered near London with offices in Glasgow, Scotland, Boston, and Richmond, Va., will help the department research and develop an inventory of businesses, organizations and physical infrastructure best positioned to promote offshore wind development in North Carolina.
The move is the latest step in Governor Roy Cooper's commitment to building a clean energy economy to fight climate change and grow clean energy jobs in North Carolina.
"Moving to a clean energy economy will bring new jobs and economic growth to North Carolina," says Anthony M. Copeland, commerce secretary of North Carolina. "The commerce department's study will gather the information and insights we need to prepare our infrastructure and our workforce for the future opportunities this promising industry offers us."
The North Carolina Office of Science, Technology, & Innovation, an operating unit of the commerce department, recently completed a competitive bid process to find an experienced consulting partner to help conduct an industry supply chain and infrastructure assessment. BVG Associates, which developed a similar study for the state of Virginia, competed against 12 other firms for the engagement. The team of experts that will work on the North Carolina assessment also includes representatives from Lloyds Register Energy Americas, Timmons Group and North Carolina State University.
North Carolina already features one approved wind energy area (WEA) under lease for development. The Kitty Hawk WEA, located 24 nautical miles from Corolla, is projected to be able to support 2,500 MW of electricity generation.
The North Carolina offshore wind (OSW) supply chain and infrastructure report will show how North Carolina can successfully position itself to compete in OSW, as well as pinpoint the state's advantages for key OSW industry segments such as blades, towers, wind turbines (nacelles), substation manufacturing and related equipment manufacturing, as well as project management and development, and construction staging.
The effort also sends an important signal to OSW developers and original equipment manufacturers (OEMs) that the state is committed to the industry, both as a location for wind energy projects as well as an ideal manufacturing location for projects along the entire eastern seaboard.
The new assessment is part of the ongoing work to implement Cooper's Clean Energy Plan for the state. The offshore wind supply chain and infrastructure report is expected to be published later this year.
Original source: North American Wind Power