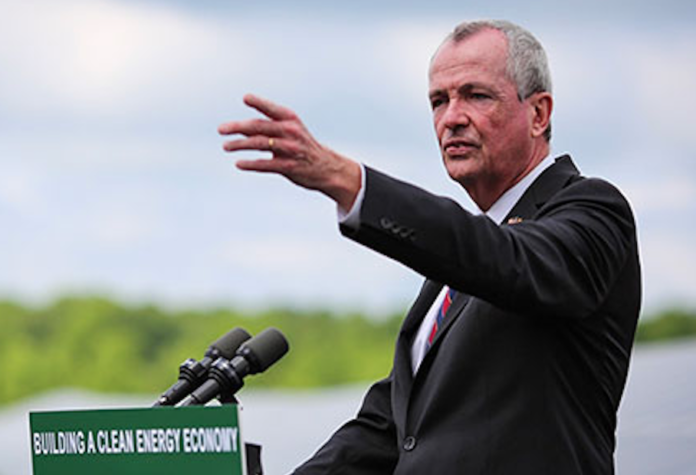 The New Jersey Economic Development Authority (NJEDA) and the New Jersey Board of Public Utilities (NJBPU) have approved two memoranda of understanding (MOUs) that will make nearly $6 million available to support offshore wind and other clean energy projects in the state.
Under the agreements, New Jersey's Clean Energy Program (NJCEP), which is administered by NJBPU, will provide $4.5 million to support NJEDA-led workforce development projects aimed at preparing more New Jersey workers for jobs in offshore wind, and $1.25 million to support early-stage, New Jersey-based cleantech companies.
"Clean energy is the future and positioning New Jersey in the offshore wind industry and other clean energy initiatives is crucial not only to growing our state's economy but also to creating good jobs and business opportunities for workers and business owners in New Jersey," says Tim Sullivan, CEO of NJEDA.
"The NJEDA's partnership with the NJBPU will prepare New Jersey students and workers for clean energy jobs coming to our state and help innovative New Jersey companies. These are important steps that will support workers and companies impacted by the COVID-19 pandemic and pave the way for a strong, sustainable recovery," he adds.
Both Governor Phil Murphy's New Jersey Energy Master Plan released earlier this year and his Stronger and Fairer Economic Plan identify offshore wind and clean energy as target sectors that have strong potential to drive long-term, sustainable economic growth. In line with these plans, New Jersey has committed to producing 7,500 MW of offshore wind energy by 2035 and a wave of offshore wind projects is slated for development along the East Coast, with the first project – Ørsted's Ocean Wind – coming online in 2024.
Earlier this year, Murphy's WIND Council released a report outlining recommendations for the creation of the WIND Institute to coordinate workforce and innovation efforts to position New Jersey in the offshore wind industry and to ensure equitable access to opportunities in this new and expanding industry for minorities and women. With the recently approved MOUs, the NJEDA and NJBPU will jumpstart progress toward implementing these recommendations with a total of $5.75 million in funding.
The first MOU provides $4.5 million to support offshore wind workforce development projects. Examples of these programs include a competition to develop the first Global Wind Organization (GWO) safety training program in the Mid-Atlantic region; best-in-class wind turbine technician training programs; a plan to establish pathways for New Jersey students and workers to enter the offshore wind industry; and seminars about offshore wind job creation for labor unions, high schools, vocational-technical schools, colleges and universities so that students, energy workers and job seekers can train to work in the industry.
In the second MOU, NJBPU will provide $1.25 million to fund programs supporting early-stage cleantech companies in New Jersey. The NJEDA plans to use this funding in partnership with the New Jersey Commission on Science Innovation and Technology (NJCSIT) to develop a seed grant program that will aid local cleantech businesses during the critical proof of concept and prototyping stages. The NJEDA also intends to execute a research and development asset mapping and voucher initiative to increase equitable access to and utilization of the state's existing cleantech innovation programs and initiatives.
The funding will be utilized immediately, with the aim of establishing operational programs by mid-2021.
Photo: Governor Murphy introducing New Jersey's Energy Master Plan
Original source: North American Wind Power