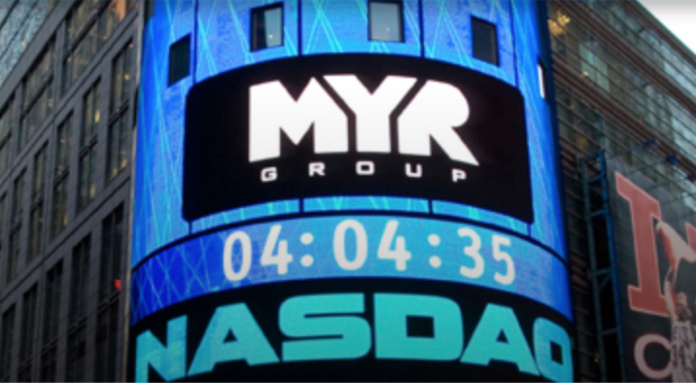 MYR Group Inc., a holding company of specialty contractors serving the electrical infrastructure market in the U.S. and western Canada, has executed a contract with LS Power Grid New York Corp. I, an affiliate of LS Power, to provide procurement and construction services for the Marcy to New Scotland Upgrade Project in New York.
The project consists of nearly 100 miles of 345 kV transmission construction within existing utility corridors. The contract is valued at more than $250 million.
"We are proud to play a role on this project and delighted to further expand our long-term working relationship with LS Power through this initiative," says Rick Swartz, president and CEO of MYR Group. "The project will ultimately relieve bottlenecks on the New York state power grid to improve system reliability, increase efficiency and facilitate statewide access to renewable energy."
Under the contract, MYR Group will provide project management, construction management, material procurement and construction services including right-of-way clearing, environmental controls, foundation installation, structure assembly, and erection and conductor stringing.
Construction planning has begun, and construction is expected to begin in early 2021 with a scheduled in-service date by the end of 2023.
Original source: North American Wind Power