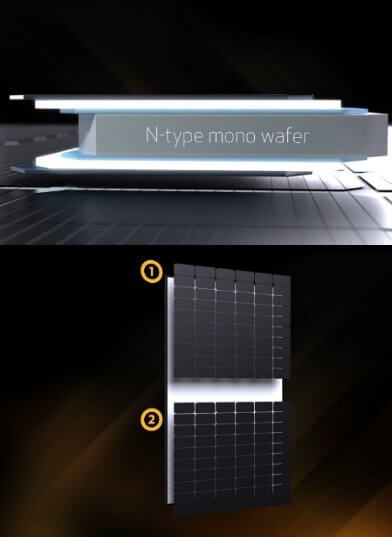 REC Group, a company dedicated to providing consumers with solar power in order to facilitate global energy transitions, says the U.S. International Trade Commission (ITC) has issued a Final Determination that REC Group's products do not infringe the asserted claims of Hanwha Q-Cells' U.S. Patent 9,893,215 ('215 patent).
The Final Determination affirms the Initial Determination (Order No. 40) by the Administrative Law Judge (ALJ) dated April 10, 2020.
The Final Determination also terminated the investigation, which began when Hanwha Q-Cells filed a complaint in the ITC against REC Group, JinkoSolar and LONGi Solar in March 2019. The ITC found no violation by REC Group's accused solar cells in REC TwinPeak panels based on clear differences between the cell structure claimed in the patent and REC Group's accused products. Previously, the ALJ's Initial Determination also confirmed that REC Group's N-Peak and Alpha solar cell technologies do not infringe the asserted claims of the '215 patent.
"REC is committed to remaining 'Solar's Most Trusted.' For more than 23 years, REC has been empowering homeowners, businesses and communities around the world with clean and affordable solar energy via our in-house invented, high-efficiency products," says Shankar G. Sridhara, CTO of REC Group.
"We will continue with that mission. Our customers and partners can rely on us to bring new and exciting pioneering technology to the market to support the global energy transitions," Sridhara adds.
By providing around 20% more power than a conventional panel with 320 Wp, REC Alpha solar panels are suited for the rooftop segment and ground mount installations with space restrictions where system costs can be greatly  compressed thanks to its high-power, helping to provide greater energy autonomy and combat climate change, notes the company.
Photo: REC Group's Alpha Series incorporates advanced cell technology with a patented panel design