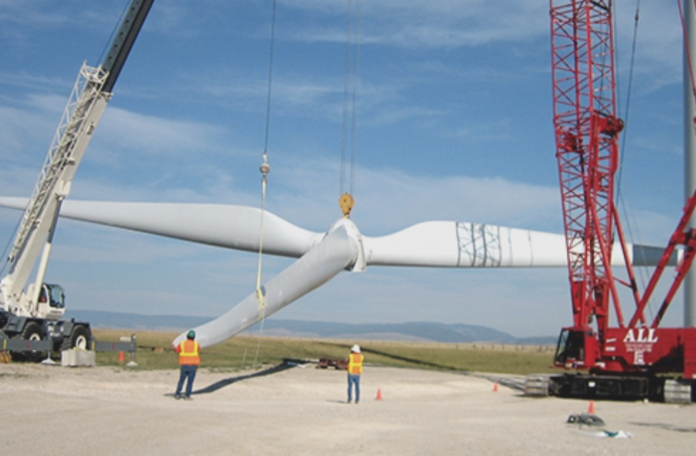 Invenergy Transmission, the owner and developer of the Grain Belt Express transmission line project, says its planning to increase local clean energy access and accelerate billions of dollars in economic investment in Kansas and Missouri.
According to an analysis by PA Consulting Group, a global firm of energy and utility industry experts, with increased local delivery, Grain Belt will enable up to $7 billion in electricity cost savings for Kansas and Missouri consumers by 2045.
This projected energy cost savings is in addition to $9 billion of total economic investment in Kansas and Missouri that is associated with Grain Belt. This includes investment in the transmission line and associated new renewable energy generation, which will support thousands of jobs during construction, generate revenues for local governments and landowners, and expand rural broadband at a critical time for both states' economies.
Grain Belt will provide critical power infrastructure to the region benefiting residents for decades to come. According to PA, in just its first 20 years of operation, delivery via Grain Belt of 2,500 MW of wind energy from western Kansas to eastern Kansas and Missouri would reduce electricity rates by approximately $7 billion. This represents equivalent savings for the average residential customer of $50 per year and accounts for the full cost to build the project.
"This impressive project is the latest example of Kansas' place as a wind energy leader in our region and beyond," says Kansas Governor Laura Kelly.
"The Grain Belt Express will be instrumental in helping to power Kansas and other states, and will have a significant economic impact here at home. My administration is committed to supporting investments that will continue to boost Kansas' production and export of wind and other renewable energy," she adds.
Energy savings created by Grain Belt result from the transmission line's direct access to one of the country's strongest and lowest-cost wind energy resources in western Kansas. These savings are in addition to $8 billion in estimated economic investment to build the transmission line and the new renewable energy generation that will enable electricity cost savings in eastern Kansas, throughout Missouri, and beyond.
Grain Belt Express is an approximately 800-mile high-voltage direct current (HVDC) transmission line being developed by Invenergy Transmission. It will deliver up to 4,000 MW of low-cost, homegrown clean energy from western Kansas to millions of Americans in the Midwest and other regions.
Photo: Invenergy Transmission's What We Do web page
Original source: North American Wind Power