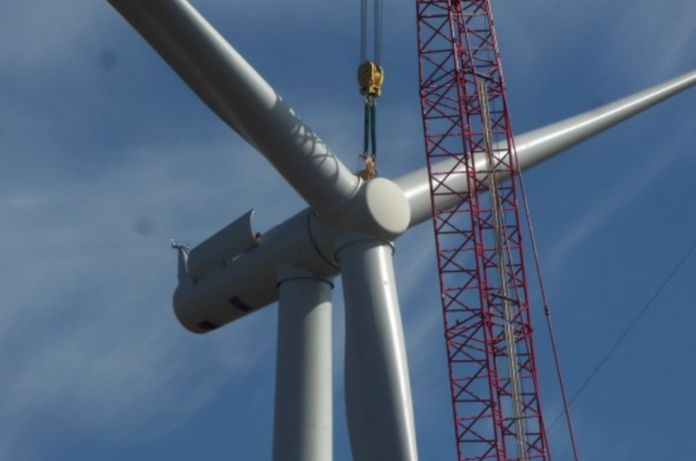 Infrastructure and Energy Alternatives Inc., an infrastructure construction company with renewable energy and specialty civil expertise, has been awarded an EPC wind contract in excess of $100 million in the state of Indiana.
The contract was awarded to IEA subsidiary company, White Construction, a utility-scale energy and heavy civil infrastructure contractor.
The award is for the construction of a 302 MW wind farm in Northern Indiana. Construction is expected to be completed in November 2021. IEA will self-perform all of the engineering, procurement and construction needs of the project, including the building of access roads, erection of wind generators, installation of turbine foundations and the construction of the project substations, transmission lines and a medium-voltage collection system.
Flat terrain and high winds make Indiana an ideal location for wind construction. Indiana ranks 12th in the nation for total wind capacity installed as of June 30, according to the most recent ranking information available. According to the American Wind Energy Association, more than 1,000 wind turbines have been erected across Indiana since 2008, which together produce approximately 2,300 MW of energy or roughly 5% of Indiana's total electricity.
"There continues to be a strong demand for wind construction, and we are very pleased to be able to support the efforts to bring increased renewable energy sources to our home state of Indiana," says JP Roehm, president and CEO of IEA. "Wind installations in the U.S. in the second quarter were the highest second quarter of installations on record. Indiana now has more than 1,100 MW of new wind energy capacity under construction or in advanced stages of development. With the extension of the production tax credit for wind construction, technologies improving, component pricing decreasing and the interest in sustainable energy sources increasing, we expect our wind pipeline to remain robust into 2021."
To date, IEA has constructed more than 20 GW of renewable energy projects across North America.
Photo: White Construction's Wind Energy web page
Original source: North American Wind Power