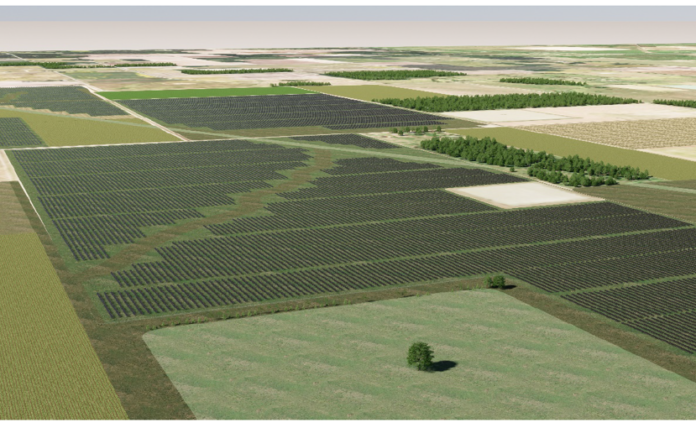 The Conway Corp. board of directors approved a 20-year purchase power agreement (PPA) with Lightsource BP. The agreement is for the development of a 132 MW DC solar energy project in White County, Ark.
Lightsource BP will finance, build, own and operate the facility and will deliver the solar energy it generates to Conway Corp. under the fixed-rate PPA.
The Happy Solar project is located on 700 acres near Happy, Ark., approximately 55 miles northeast of Little Rock. It will supply energy to Conway Corp.'s customers in the city of Conway.
"We are committed to providing safe, reliable, affordable and environmentally sound service to our customers. This solar project checks all of those boxes," says Bret Carroll, CEO of Conway Corp.
"We know this project is a great long-range strategy in our continued efforts to serve our customers with excellence," he adds.
In addition to providing fixed, low-cost power, the project will create 250 jobs during the construction of the facility.
Photo: A virtual rendering of the Happy Solar project